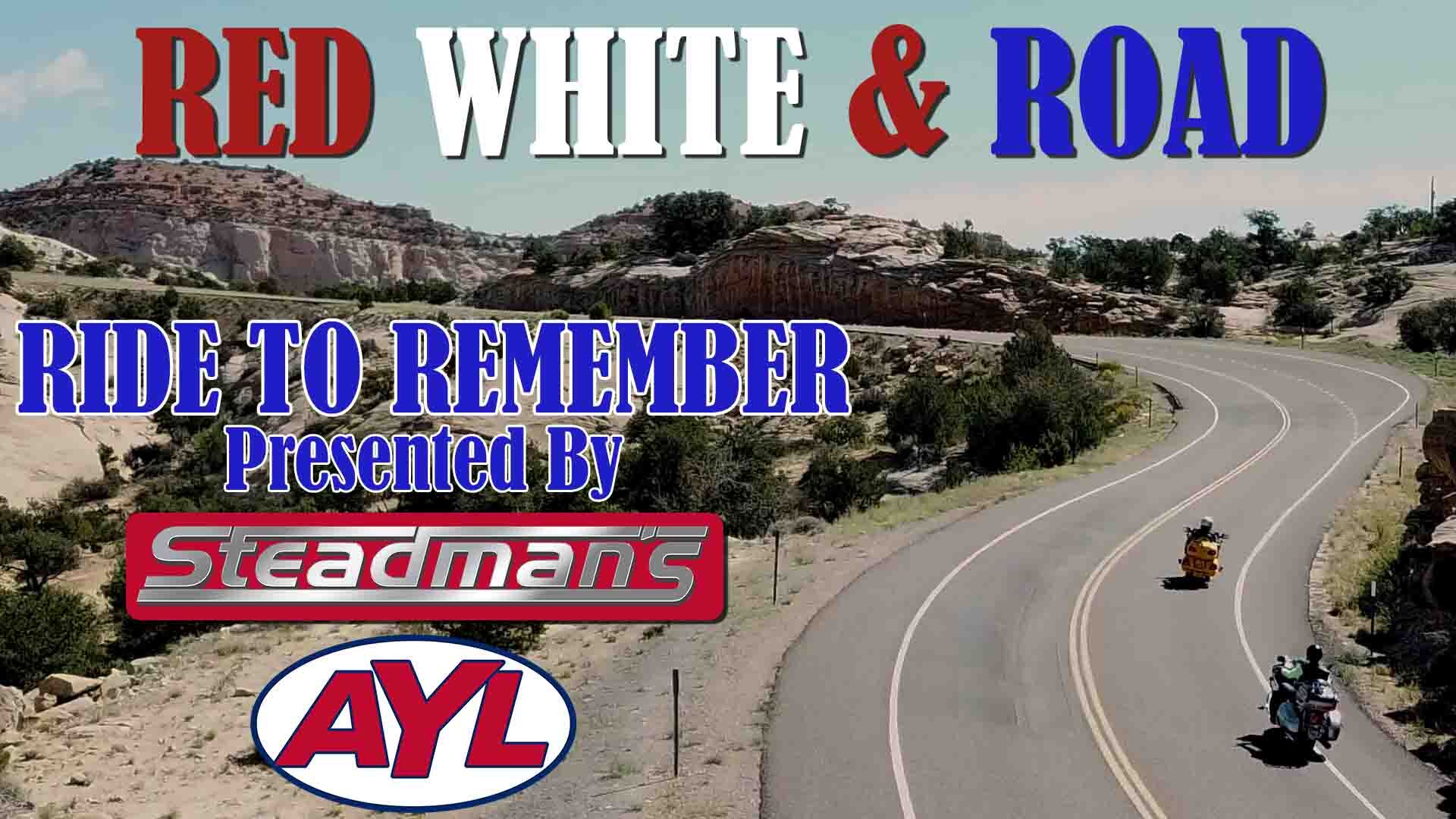 Red White & Road
Join At Your Leisure and Steadman's Recreation for the last ride of the season, the 21st annual Red, White & Road. This limited attendance motorcycle ride follows Highway 12, one of the most scenic roads in the United States. Enjoy the scenery of southern Utah from the comfort of your bike, and afterwards, dine on a Hawaiian Luau dinner in Torrey, UT.
Registration includes:
● Lunch
● Luau inspired dinner from award winning chef Anthony Lujan
● Red White and Road T Shirt
● Prize Drawings
Registration Details:
Check in and get your T-shirt at Torrey Park Pavilion (100 N 100 E)
Friday Sept 9th-  7 – 9 p.m. (Preferred)
or
Saturday from 8 – 8:30 a.m.
(You may also register for the ride in person Friday or Saturday for $80)
Hourly Schedule
Saturday September 10, 2022
8:30 a.m.

Ride will leave Torrey Park and travel west for 35 miles past Loa on Highway 24 to Browns Lane. Make a right turn on to Browns Lane and head west to Highway 62. Make a left turn on Highway 62 into Koosharem. Keep heading south on Highway 62 to Otter Creek. Make a left turn onto Highway 22 toward Antimony. We will stop at the Otter Creek RV Park directly across the street from Otter Creek State Park.
11 a.m.

Leave Otter Creek and head south on Highway 22 toward Bryce Canyon. At Highway 12, make a left turn and head to Cannonville. Make a right turn onto Main Street, which turns into Kodachrome Way/Cottonwood Canyon Road and follow it to the state park entrance.
12 p.m.

We will have lunch at the Group Pavilion located approximately one mile from the entry gate. It is the first major turnout on the left.
2 p.m.

Leave Kodachrome State Park and return to Cannonville. Turn right on Highway 12 to Escalante. We will stop briefly in Escalante to refuel.
3:30 p.m.

Leave Escalante heading east on Highway 12 toward Boulder and back to Torrey. Feel free to take your time and enjoy the many spots to capture some photos.
6 p.m.

-

8 p.m.

Dinner will be served at the Torrey Park Pavilion.