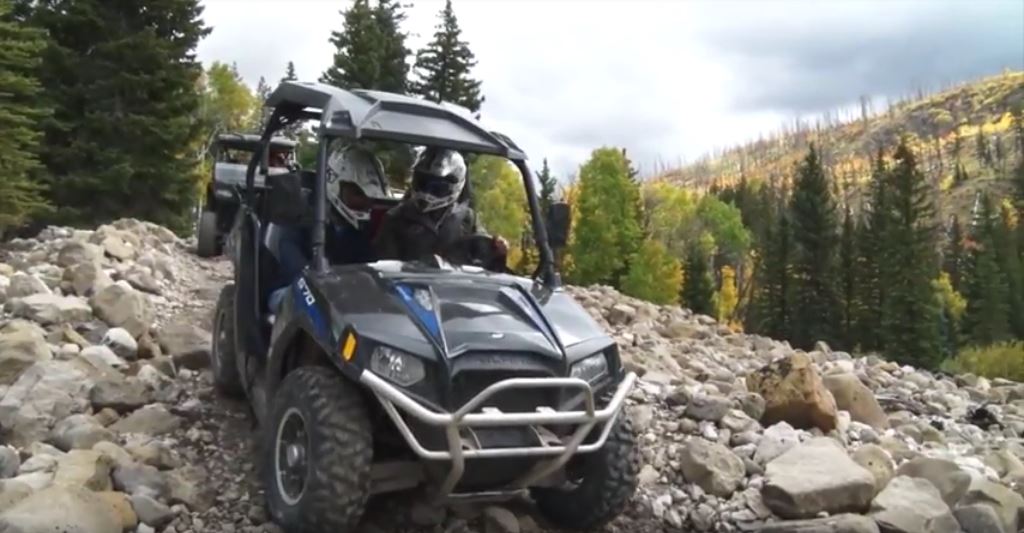 Four Seasons Ride – Ninja in Training – Norm Bates Butt – American Fork Canyon Trout Season 17 Episode 3
This week on AYL we show you were you can take your ATV and hit all 4 seasons at once, how to train to be a ninja, how to make an excellent pork roast, and how the trout population is doing after a disastrous flood in American Fork Canyon.
1:00 – Chad and Ria head out with everything you need to make the perfect adventure. They travel through every season in one ride on the huge Arapeen trail system and Skyline Drive.
5:08 – Zack goes into training at the Ninja Warehouse. It teaches how to move through different obstacles and pushes people to their limit while having tons of fun.
11:25 – Reagan and Bill teach us how to cook Norm Bates Butt. This is a pork roast that can't be beat. Watch to see how easy it really is.
19:58 – Reece heads up American Fork Canyon to find out how the Brown Trout population is doing after a flood that caused much of the population to die.
27:07 – Take a sneak peek at next weeks show. If you would like to watch this video again, click here: https://www.youtube.com/watch?v=2v97u…
To subscribe to our Youtube Channel click here: http://www.youtube.com/subscribe_widg…
To subscribe to our E-mail list for a chance to win our great prizes click here: http://visitor.r20.constantcontact.co…
Watch clips from our most recent episode at: https://ayltv.com/episodes.html
Follow us on Twitter: http://www.twitter.com/AYLTV
Check out our Facebook page: http://www.facebook.com/AYLTV
Google+: https://plus.google.com/1113694839848…
Youtube Channel: https://www.youtube.com/user/Boothand…