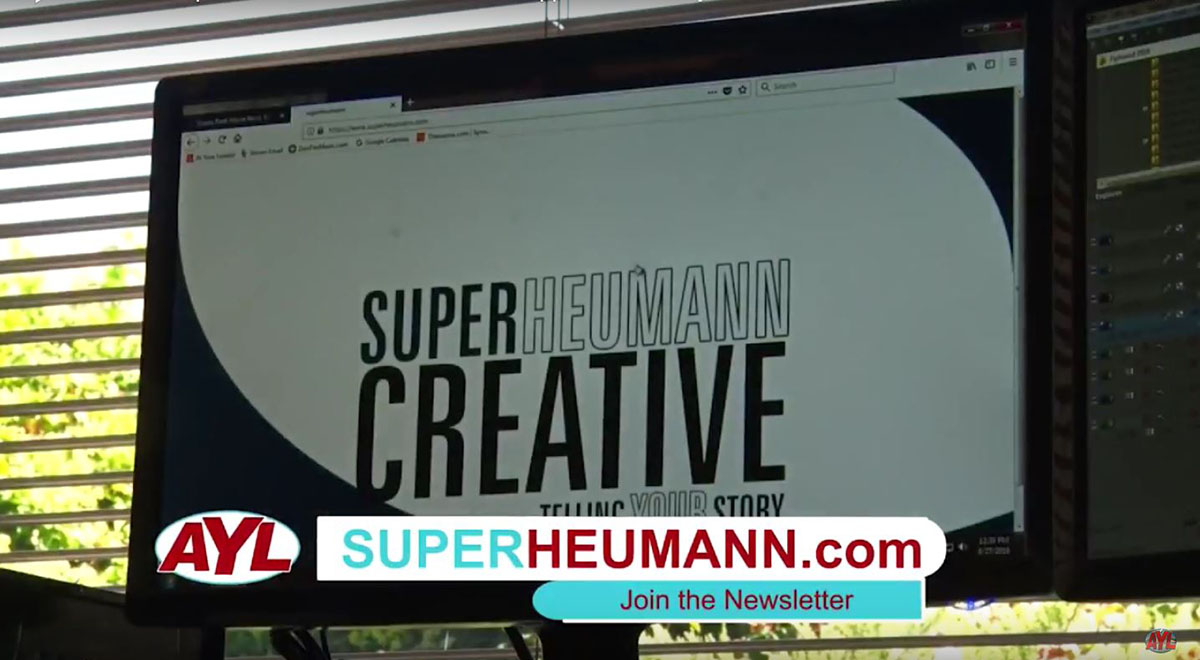 Airborne trampoline Arena – Tribute to Steven Heumann – Easy Apple Brown Betty – Reece Steins 50 Years on TV
Season 17 Episode 4 This week on AYL we show you how awesome trampoline arenas can be, reminisce the 15 years that Steven Heumann has spent on AYL, make some great tasting Apple Brown Betty, and celebrate Reece Steins Golden Anniversary on TV.
1:00 – Never been to a trampoline arena? Airborne is a such a fun place to go bring your family AND is a blast for adults too. Airborne Trampoline Arena in Draper has trampoline areas, miniature golf, Alcatraz Escape Rooms, and Air Ninja course to challenge your body with fluffy foam pits to catch your fall.
3:59 – Our beloved Steven Heumann is leaving us to start an exciting new career of writing novels (his first book comes out in about 6 weeks). Watch as Steve reminisces about the past 15 years.
9:50 – Bakin Bill Johnson is teaching us how to make the easiest Apple Brown Betty in a dutch oven. It is delicious and super simple to make. All it takes is a couple cans of apples, cinnamon, brown sugar, oatmeal, flour, butter, and that's it.
17:47 – Reece Stein has had a wonderful 50 year career reporting on TV. See how he got started and where his career has lead him. We can't wait to see what you do in the coming years Reece.
To subscribe to our E-mail list for a chance to win our great prizes click here: http://visitor.r20.constantcontact.co…